Giant killer Van Rijthoven returns to Libéma Open
02 February, 09:59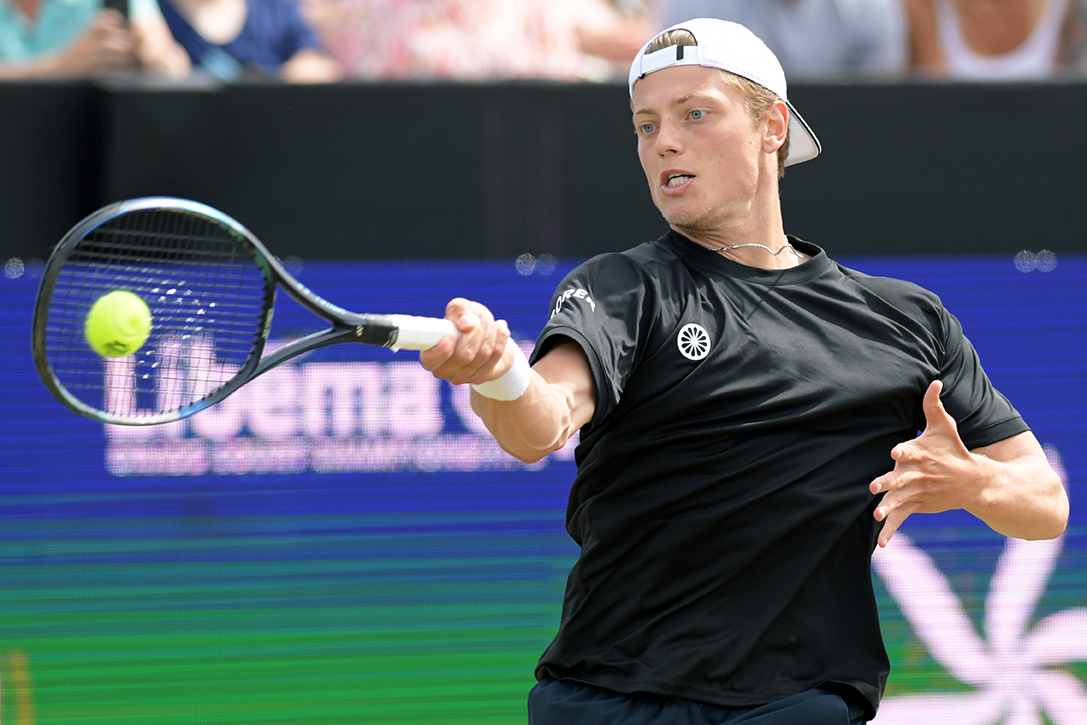 Who else than Tim van Rijthoven deserves to be announced as the first player for Libéma Open 2023? The surprising titleholder will return to Autotron 's-Hertogenbosch from June 10-18. 'This is where my life changed.'
The 25-year-old Van Rijthoven made history last year by winning Libéma Open with no experience at the highest level. Starting in the semifinals, he successively defeated world top players Felix Auger-Aliassime and Daniil Medvedev, after he also managed to deal with Taylor Fritz.
Then he was only stopped by Novak Djokovic in the fourth round at Wimbledon. 'I love playing tennis on grass and playing in the Netherlands,' said the defending champion.
Because of his great performance, Van Rijthoven has climbed to spot 107 in the world rankings. The Roosendaler has the top 100 in his sights. This season he reached the second round of the ATP tournament in Pune. At the Australian Open he had to drop his first match due to a back injury.
Next weekend Van Rijthoven and his TeamNL Davis Cup teammates will take on Slovakia. The stake is a place in the group stage of the Davis Cup Finals.
Tickets are available at www.libema-open.nl and www.eventim.nl.