Tournament information
Finale WTA:
Ladies doubles final: Saturday 12 June 2021
Ladies single final: Sunday 13 June 2021
Finale ATP:
Men doubles final: Saturday 12 June 2021
Men single final: Sunday 13 June 2021
Qualifications:
Qualifications: 3 and 4 June 2021
Surface: Grass
Prizemoney ATP / WTA: €820,000
Players: National and international top tennis players
Number of spectators: 62,000
Address:
Autotron
Graafsebaan 133
5248 NL Rosmalen
Organisation:
Libéma Events BV
Minderbroedersberg 10
6211 LK Maastricht
Telephone number organisation/reception: +31 (0) 43 3672424
E-mail address: info@libema-events.nl
For more information on tickets please call (within the Netherlands) 0900 – 1353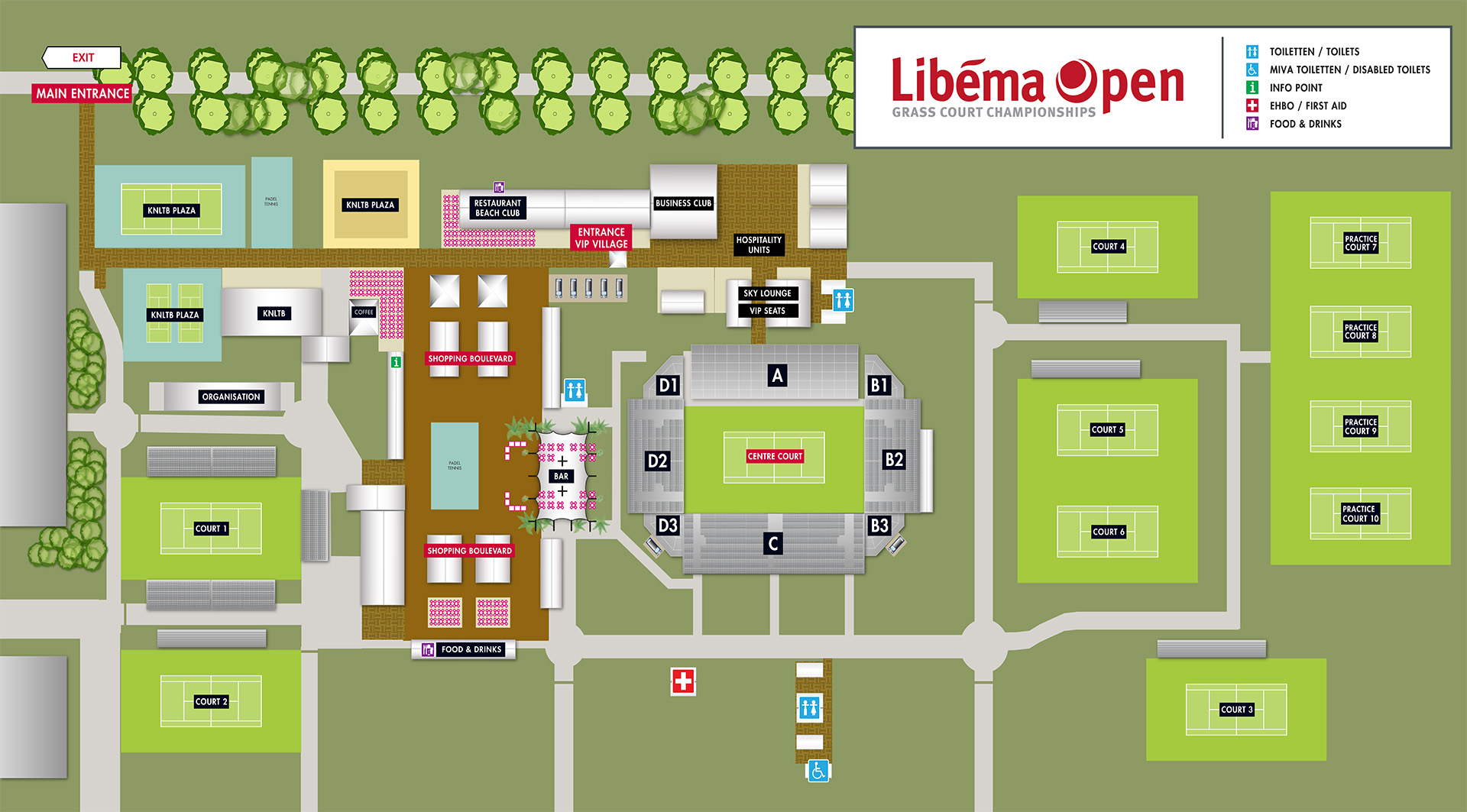 Directions
1. By car
Autotron is centrally located in the Benelux. Follow the ANWB-signs 'Autotron' on the A2 and the A59. Autotron Rosmalen is a one hour drive from Apeldoorn, Amsterdam, The Hague, Bergen op Zoom, Venlo, Roermond, Rotterdam and Antwerp.
2. Parking
Autotron has sufficient parking.
3. By public transport
You can travel to the Autotron from 's-Hertogenbosch Central Station with bus number 90 or by train taxi from Rosmalen station.