Tournament information
Final WTA:
Ladies doubles final: Saturday 17th June 2023
Ladies single final: Sunday 18th June 2023
Final ATP:
Men doubles final: Saturday 17th June 2023
Men single final: Sunday 18th June 2023
Qualifications:
Qualifications: 4 and 5 June 2022
Surface: Grass
Prizemoney ATP / WTA: €965.000
Players: National and international top tennis players
Number of spectators: 62,000
Address:
Autotron
Graafsebaan 133
5248 NL Rosmalen
Organisation:
Libéma Events BV
Minderbroedersberg 10
6211 LK Maastricht
Telephone number organisation/reception: +31 (0) 43 3672424
E-mail address: info@libema-events.nl
For more information on tickets please call (within the Netherlands) 0900 – 1353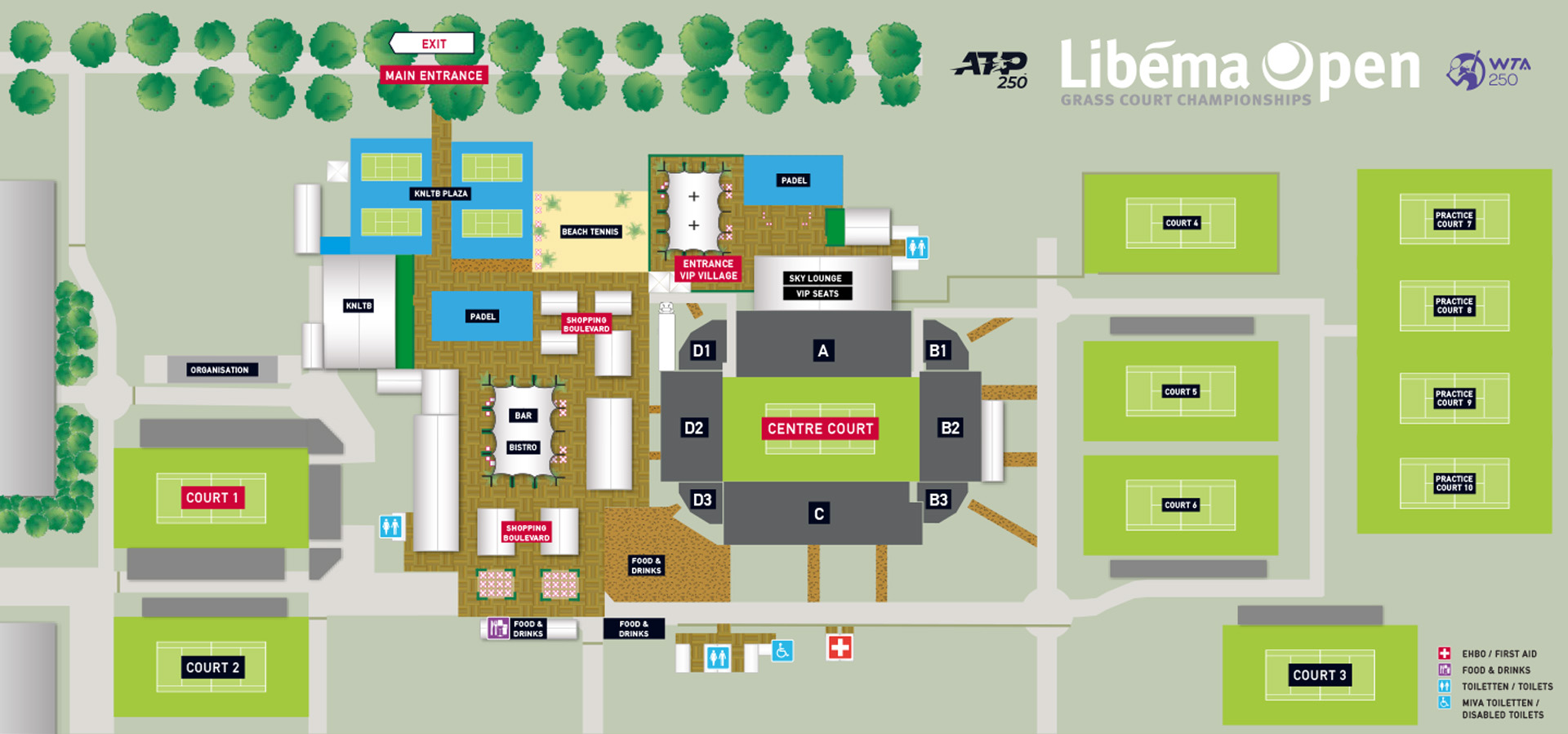 Directions
1. By car
Autotron is centrally located in the Benelux. Follow the ANWB-signs 'Autotron' on the A2 and the A59. Autotron Rosmalen is a one hour drive from Apeldoorn, Amsterdam, The Hague, Bergen op Zoom, Venlo, Roermond, Rotterdam and Antwerp.
2. Parking
Autotron has sufficient parking. You can buy a parking ticket online via this link.
3. By public transport
You can travel to the Autotron from 's-Hertogenbosch Central Station with bus number 90 or by train taxi from Rosmalen station.