LO 2019 – Riske defeats Bertens and wins Libéma Open 2019
16/06/19, 18:31 | More on: Alison Riske, Kiki Bertens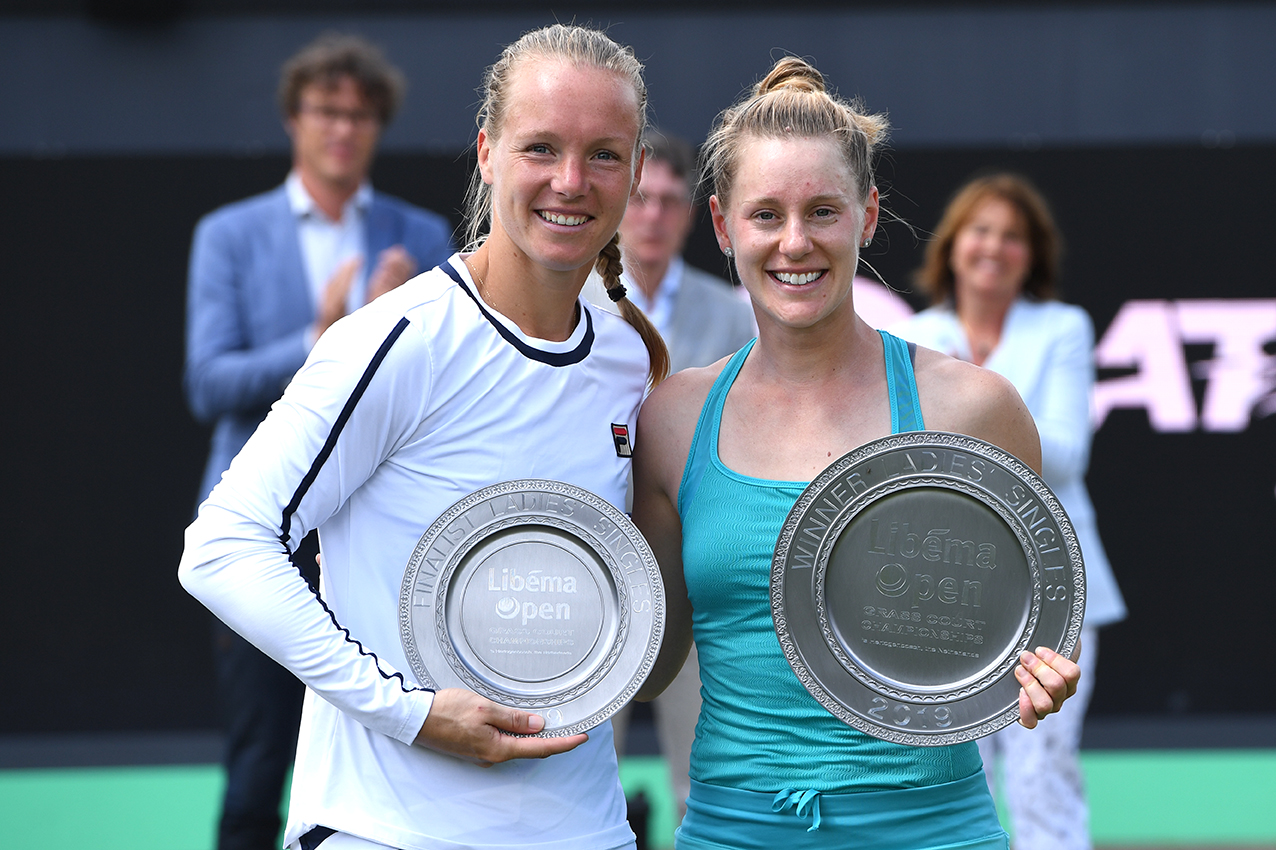 Libéma Open will not have a Dutch singles champion. The last time a Dutch player won the singles title was in 2006. Kiki Bertens missed winning the trophy and her career's tenth title. Alison Riske made a strong come back in the final match and won with 0-6 7-6(3) 7-5 at centre court.
After winning the first seven games Bertens had an unfortunate fall and her femur needed treatment outside the court. When she came back on the court with a bandaged femur she quickly got to 4-1 in the second set and a victory seemed up for graps.
But Riske did not give up and fought back to 4-4. The American had a break point which was skilfully hit by the home favourite who finished the game with a strong service and a winning forehand. However, finally the 28 year-old won the second set with her attacking play with 7-3.
When the players returned after the interval due to the rain, it was again Riske who took the lead and won her tenth victory on grass and her second title.