Hewitt says farewell to the Netherlands with heavy doubles match
11 June, 20:07 | More on: lleyton hewitt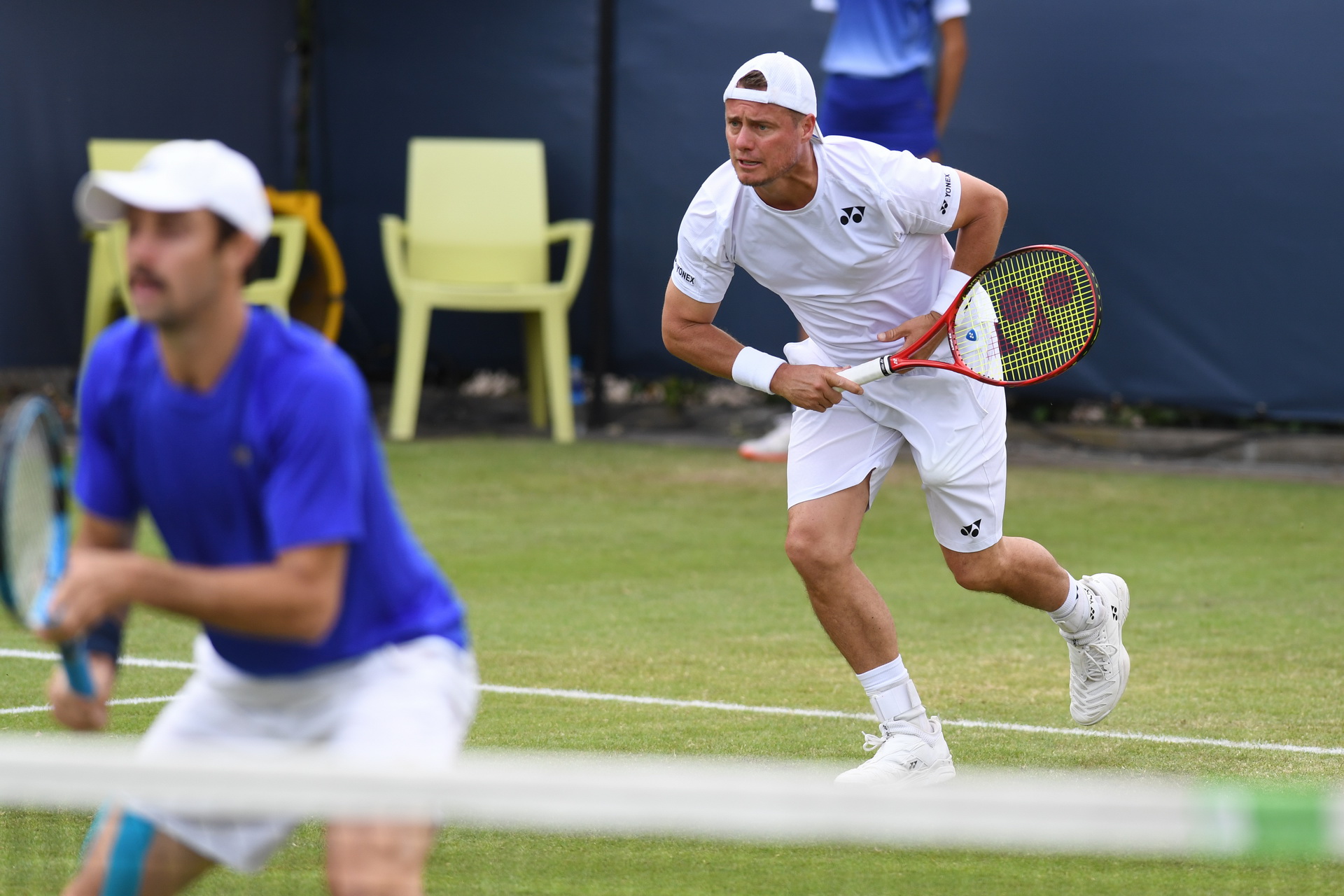 Lleyton Hewitt did not succeed in winning during his last performance in the Netherlands. The former Wimbledon and US Open champion narrowly lost, alongside his compatriot Jordan Thompson to Alex de Minaur and David Vega Hernandez in the first round of the doubles tournament: 4-6 7-6(4) 10-8.
You might call it a twist of fate that Hewitt had to play against De Minaur on court 2. Hewitt, currently David Cup captain of Australia, is closely involved in the career of the 20 year old De Minaur, who is reckoned as one of the most talented youngsters in the ATP tour. The world's number 24 is third seed in Rosmalen.
Hewitt and Thompson had one set and one break advantage but were not able to maintain that advantage. Thompson seemed slightly nervous at important moments in the tie break and received some pep talk from his renowned partner, who was the world's number one for two seasons.
The 38 year old Hewitt had his best result in Rosmalen in 2001, when he defeated Goran Ivanisevic, Roger Federer and Guillermo Canas on his way to the title. When he ended his singles career in 2016, the player from Adelaide occasionally doubled in the professional circuit.