Doubles title for Schuurs and Mertens
16/06/18, 19:19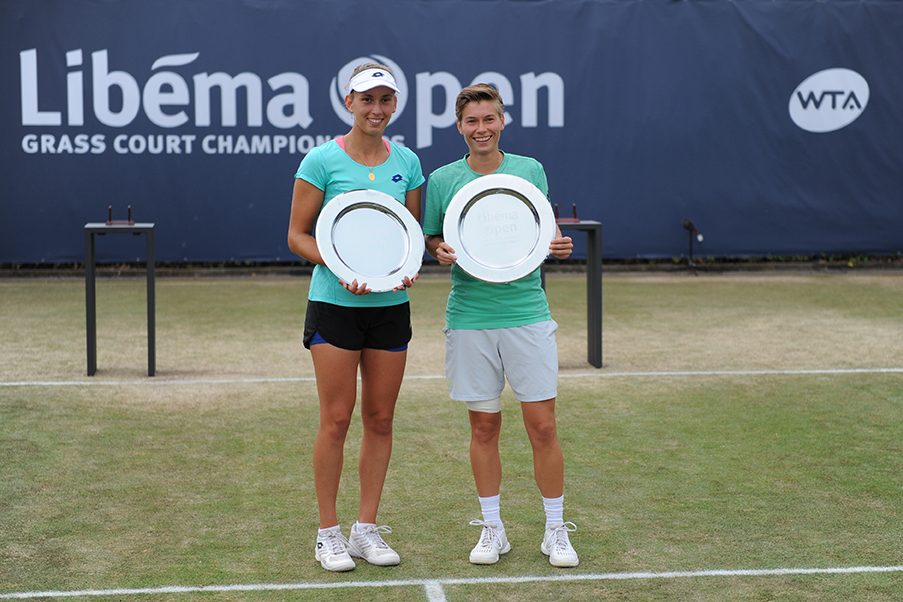 The title of the ladies doubles tournament of the Libéma Open is for Demi Schuurs and Elise Mertens. The title was more or less a gift to the Dutch/Belgian combination. At 3-3 the other Dutch/Belgian pair Kiki Bertens/Kirsten Flipkens gave up.
Flipkens was struggling with cramps. The physical difficulties were understandable aftere the full programme of the 32-year-old player this week. Earlier on Saturday she had a very tough match against Viktoria Kuzmova.
On Sunday Flipkens will meet Serbia's Aleksandra Krunic, who also needed three sets in her semi-final match. The 25-year-old player defeated two-time tournament winner CoCo Vandeweghe.
Last year Flipkens won the doubles title together with Dominika Cibulkova from Slovakia. Then Bergens and Schuurs were their oppontents. The title is Schuurs's fifth WTA title of the year and the second one with Mertens.