Tournament winner Krunic: 'Proud of myself'
17/06/18, 16:54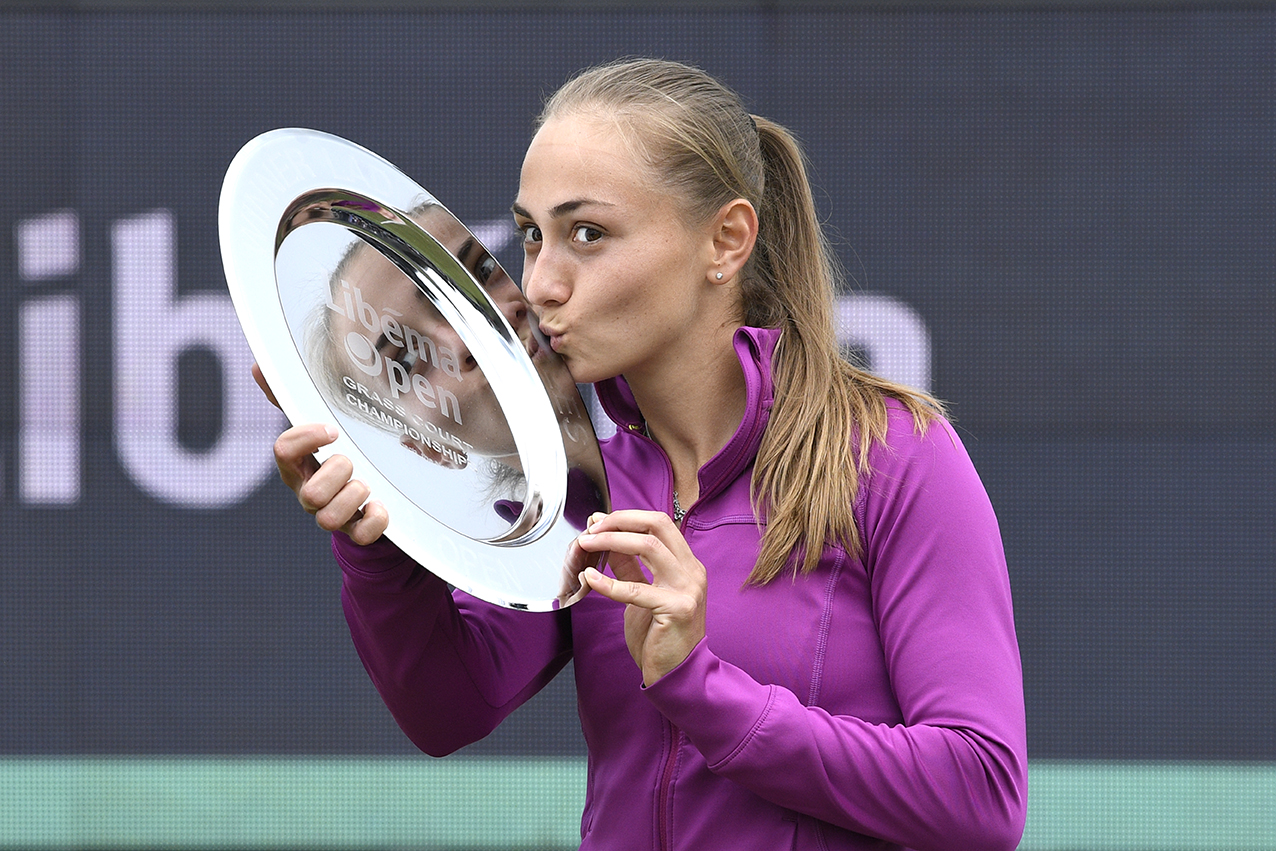 Aleksandra Krunic won her first WTA title at the Libéma Open on Sunday. The 25-year-old Serbian came back from a set disadvantage to defeat Kirsten Flipkens, 6-7(0) 7-5 6-1.
The knowledge that her opponent struggled with physical fatigue, initially had a negative influence on the play of Krunic.
'In the beginning of the match I didn't play the way I'm used to and I was too busy with thinking how Kirsten has been struggling with her body the past few days. I doubted too many times. She got me out of balance and made it very uncomfortable for me with her sharp slice balls. She is a very good grass player,' according to the seventh seed.
Krunic was very complimentary about the 32-year-old Flipkens, who had some very tough singles matches and also had to play the doubles final on Saturday.
'She didn't show that she felt bad and she deserves a lot of respect, Kirsten is a real champion.' The new champion also defeated two-time champion CoCo Vandeweghe and has enough reason to celebrate. 'I will have a few beers tonight to celebrate,' she smiled. 'I am very proud of myself.'